Pending Closing Since February 23, 2022
RASTEGAR Opportunity REIT
Creating value through long-term strategic real estate investments
Regulation D Offering
Rastegar Opportunity REIT Inc. is offering securities through a Registration Statement that has been qualified by the Securities and Exchange Commission under the Securities Act of 1933. A copy of the Final Registration Statement as well as any supplements may be obtained both here and through this offering's "Fundraising" page. This offering page and accompanying offering materials may contain forward-looking statements and information relating to the company, its business plan and strategy, and its industry. These statements reflect management's current views with respect to future events based on information currently available and are subject to risk factors that could cause actual results to differ materially. Investors are cautioned to not rely on these forward-looking statements as they do not represent guarantees of future results or performance, which cannot be made. No person or entity assumes responsibility for the accuracy and completeness of forward-looking statements, and is under no duty to update any such statements to conform them to actual results. There is a risk of loss of the entire investment. There is no guarantee of any specific outcome. Past performance is not indicative of future results. Products may be in the early stages of clinical trials and there is no guarantee that any product will achieve its goal. Individual results will vary.
‣ Investor Presentation
» Disclosures
» Table of Contents
The Terms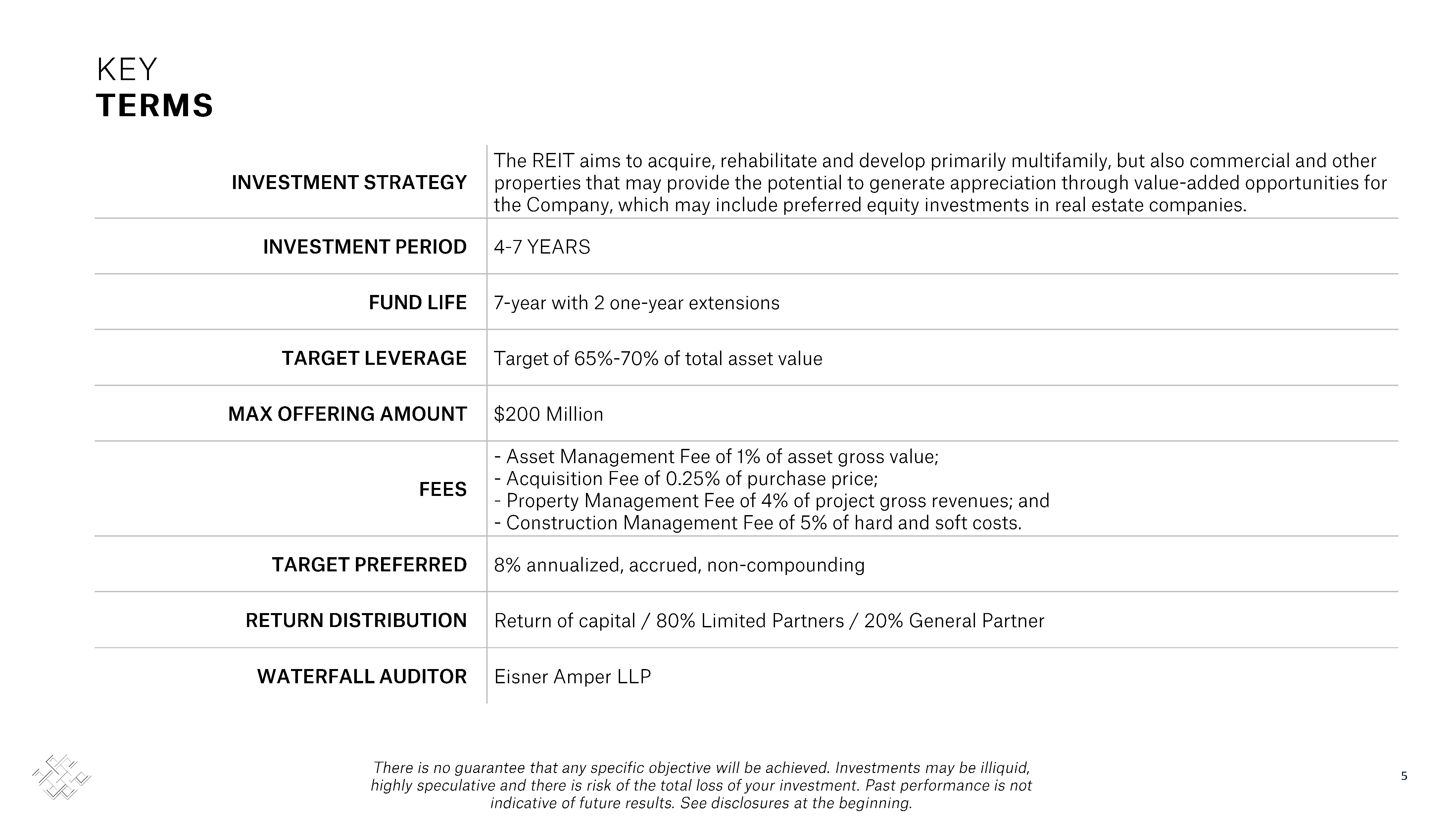 » About Rastegar
» Strategy
» Technology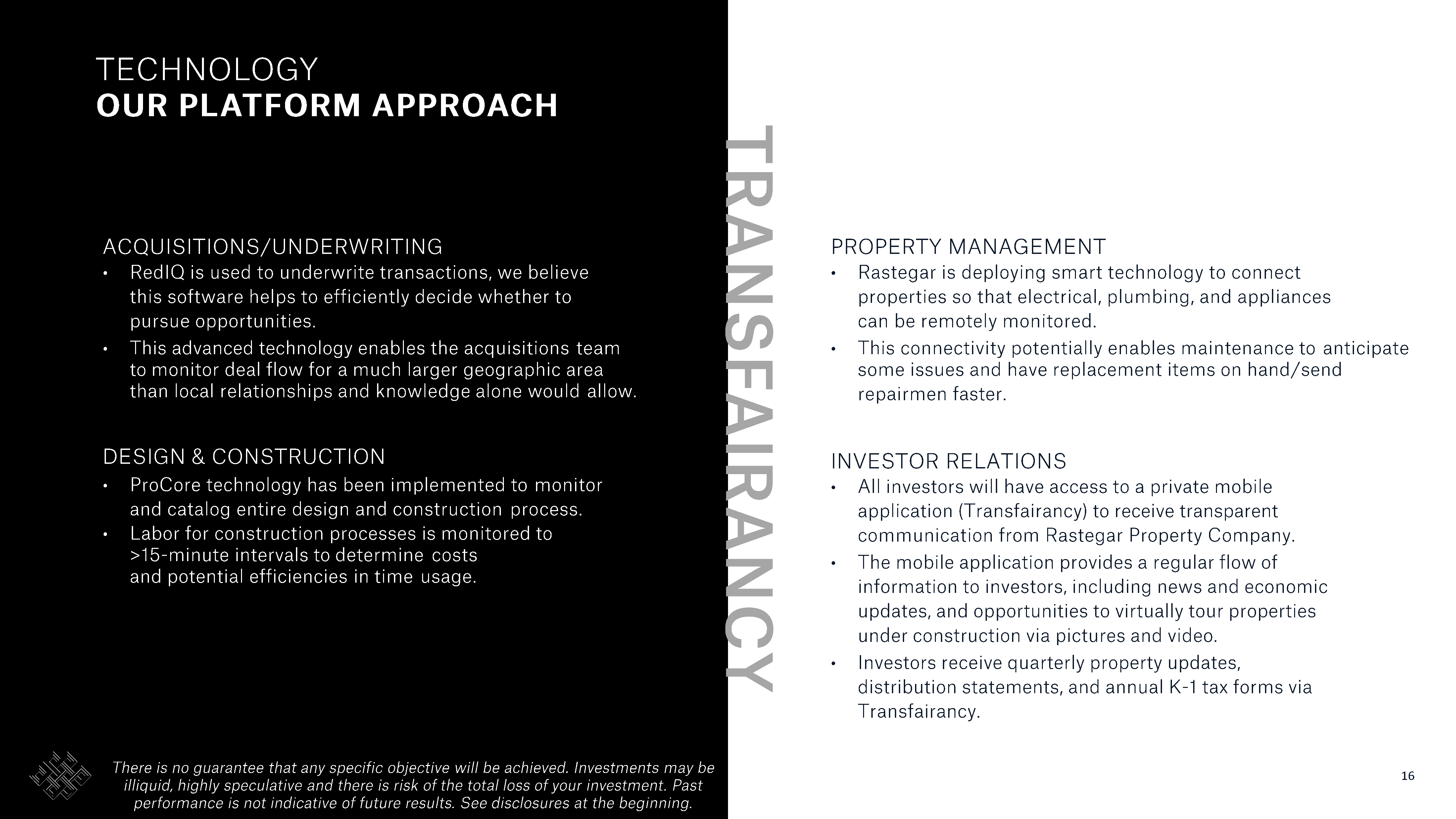 » Location
» Key Takeaways
» Appendix
» Contact Us
Reg D Offering Summary
Investors in Regulation D offerings must be accredited and are not subject to SEC investment limits.
Security Type
Common Stock
Minimum Investment Amount
$25,000
Offering Minimum
$2,500,000
Offering Maximum
$200,000,000